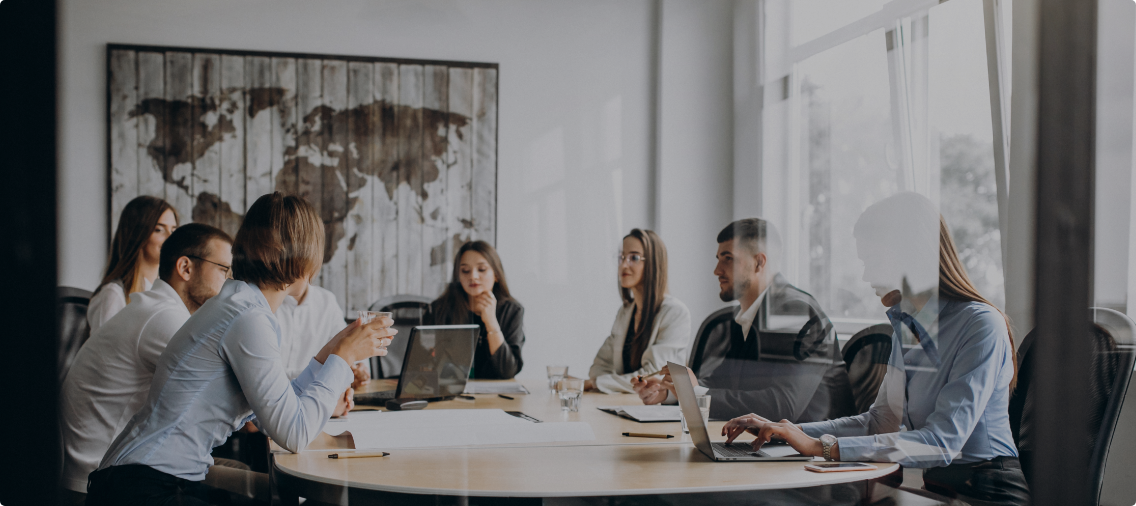 Message from the Founder
Having spent 25 years in the healthcare industry, working with the multilateral bodies and organisations across the United States of America, European Union, United Kingdom, Middle East & South-East Asia and the continuum of care, I realised that healthcare needs major transformation across governance, financing and delivery. This requires passionate professionals in healthcare to come together and drive this change bottom-up. Healthcare transformation needs to become a People's movement. So, the Health Parliament
Parliament is a word that comes with a very high level of responsibility and responsiveness and is sacrosanct in the realm of policy making. My vision is that the Health Parliament will become the platform for brainstorming, debating and ideating the innovative health reforms which will lead to healthcare becoming outcome-driven, accessible and affordable. In the coming decade, the vision is that the influencers in health care across the private and public sector will come from the Health Parliament™. And we will be a major catalyst for healthcare transformation.
We understand that healthcare leadership is bottom line-driven and people generally don't look at the larger canvas or the bigger picture for healthcare. Through Health Parliament™, we want to broaden the horizons of thinking of people and re-imagine the healthcare as an ecosystem and adopt a systems-approach in solving the major challenges.
Another initiative is the Digital Health Academy™, which eventually will become the world's first digital health university. We believe that in the coming decades, Digital Health will cease to exist because digital will get incorporated in every aspect of healthcare delivery. It will not be a separate domain. But the challenge of digital adoption lies in the mismatch between technical maturity and organisational maturity. With technical maturity, I mean, there are umpteen technical solutions for every challenge healthcare faces, but the organisation (its people) are not capable of leveraging these technical solutions because they lack the necessary skills and hence, the organisation maturity is low. Through this Academy & University, we wish to provide them courses in digital health to make sure that they have the level of competence to leverage the digital tools to their full potential.
The modules & chapters will be taken by professionals who are either involved in developing or delivering digital solutions. This sets us apart as a unique course in the world. This will help you gain practical insights in using this knowledge by enhancing the skills and competence in the profession and daily practice.
The third initiative – International Patients Union™. The entire healthcare system works for the patient, but the patient is nowhere in the picture because they're not organized. Through the International Patients Union™, we wish to organize patients based on their medical condition, to make them a force before the industry and the policymakers so that the healthcare is user-centric and not provider-centric. It is not supplier-driven, it is user-driven. This will make healthcare affordable and outcome-driven.
Please watch this space for the launch of IPU
Our Mission
Equip you with the latest knowledge, training, tools and a matchless platform to help
create an impact.
Our Vision
 Transforming healthcare through innovation, capacity building, community networks and
digital health solutions.
Prof. Rajendra Pratap Gupta,
Founder
Policy Maker, Author & industry veteran. Former Advisor to the Health Minister, Government of India & a key contributor to Digital Health initiatives across the globe.
Steven Yeo,
Advisor
Health Leader in Asia – Pacific region. Former, VP & Executive Director, HIMSS Asia Pacific & Middle East-GM, HIMSS Analytics Asia Pacific & ME, & former Director – Digital Health Group- Asia – Intel Corp.
Manish Dureja
Board Member
Manish Dureja is the Managing Director of Jet Privelege. He has been at the helm of affairs, spearheading initiatives. He is an industry expert with over 20 years of experience. Manish is an active member of many professional societies and is a thought leader on marketing, loyalty programme design and development, strategic planning, airline revenue management and CRM.
Dr. Elliot Sloane,
Advisor
Global Healthcare IT leader. Emeritus Co-Chair of IHE International Board. Specialized areas of competence include eHealth, mHealth, HIPAA and HITECH compliance for privacy, security, confidentiality, and cybersecurity management.
Ranjan Bargotra
Board Member
An advertising and corporate leader with over 30 years track record of building and managing brands. Worked with category leader consumer brands, large corporates and has extensive exposure to the government. His Specialities lies in Advertising and Branding, Strategic Planning, Insight Mining, Communication Strategy, People Management and Motivation.
Richard Alvarez,
Advisor
Richard Alvarez is an internationally recognized leader in Canadian health care.
Former President and Chief Executive Officer of Canada Health Infoway, and the Canadian Institute of Health Information.
Brian O' Connor, Chair,
ECH Alliance
Chairman of the European Connected Health Alliance, a not for profit organization which connects Governments, Industry, Research Institutes, Health Services, Patient Groups etc. through a Global Network of Ecosystems.
Prof. S. Yunkap Kwankam,
Advisor
Current CEO of Global eHealth Consultants, a Geneva-based consultancy. He is also Executive Director, International Society for Telemedicine and eHealth (ISfTeH).
Gunjan Sinha,
Advisor
Is an internet pioneer and Co-Founder and President of WhoWhere? Inc., a leading Internet directory services company that was acquired by Lycos in 1998. Gunjan currently serves on the Board of Directors of several Silicon Valley companies.
Abhiroop Gandhi,
Advisor
Chief Compliance Officer and Head of Strategic Risk Management at Verily (formerly called Google Life Sciences). He has over 15 years of experience in biopharmaceuticals, medical devices and digital health.
Dr. Vishwa Mohan Katoch
President AIIMS, Madurai & JIPMER
Former Secretary to the Govt. of India, Dept. of Health Research, Ministry of Health and Family Welfare and Director General of the Indian Council of Medical Research.
Dr. R.K Srivastava
Former Chairman of Medical Council of India. Former Director General of Health Service, Government of India.
Dr. Bindu Dey
Former Secretary, Technology Development Board, Dept. of Science & Technology, Government of India
J. C. Chaudhry
Advisor
J.C. Chaudhry (JC) is amongst India's most celebrated and award-winning teacher, author, mentor, numerologist, entrepreneur and philanthropist, who has given wings to more 400,000 aspirants' dream to become leading doctors & Engineers through the world's largest and respected educational institute, Aakash Educational Services Limited.
Ananta P. Sarma,
Advisor
Former MD & CEO SIDBI Venture Capital Ltd and currently, Senior Advisor, IDBI Capital Markets & Security Ltd.
Vishal Gupta
Advisor
Global CTO & CIO, SVP Connected Technology at Lexmark
Dr. Rishi Bhatnagar
Dr. Rishi Mohan Bhatnagar is an established technology leader with experience across sectors managing global customer, telecom, BFSI, Automotive, Healthcare, Government and Education.He is the former Delivery Head for Tech Mahindra. He is an established thought leader, has co-authored the book titled 'Enterprise IoT', and authored multiple articles, whitepapers and policy frameworks.
Kopal Gupta
Board Member
– Holds a Masters degree in Pharmaceutical Chemistry (MSc Tech) and a PG Diploma in IPR. She has been serving as a member of the board of directors of Global Advisory & Associated Services, since 2013. She is a science enthusiast and her interest lies in academics and ESD (Education for Sustainable Development).
Sudhir Tiwari
Sudhir is the Vice President and Head of Enterprises Engineering at Turtlemint, one of the largest Technology platforms for Insurance Distribution in Asia. He has 16+ Years of experience in building consumer internet technology products and has contributed towards conceptualising and scaling technology and product offerings across firms like Quikr and Godrej's Nature's Basket.
Vaibhav Gupta,
Advisor
Global Health and International Development professional. Worked with WHO & World Bank. A former Official on Special Duty with the Union Minister of IT Government of India.
Dr. Monika Lukasiewicz,
Advisor
Practising clinician with an interest in global health, and the expanding frontier of digital health. Publishing articles and books on female health. Public speaker in Poland and abroad. Practised and worked in France, Switzerland, Belgium, and Germany.
Rajendra Upadhyaya,
Advisor
Worked across businesses and verticals, with a special expertise in turnaround and startup operations. A former Vice President at TATA Teleservices.
Ms. Mevish Vaishnav,
Policy, Operations & Strategy
Has worked in healthcare for over a decade and held senior positions in the healthcare Industry.
Dr. Archana Tapuria
Advisor
Digital Health Consultant and Research Fellow at King's College London with keen interest in clinical knowledge modelling for EHR systems, EHR standards, clinical ontology, and computable phenotyping.
Krishna Chandra,
Advisor – Training & Certification
Is an expert in Healthcare IT implementation and training. MHA, CPHIMS, PRINCE2P
Abhishek Sahasrabudhe
Advisor
Versatile experience in various industries (automotive, technology, Med-tech/healthcare) working on diverse projects. Currently working as a Technical Lead for Johnson & Johnson, Robotics & Digital Solutions. Has over 6 patents and 3 publications.
Dr. Rahul K. Garg
Strategy
Rahul is a physician turned strategy consultant who has advised global corporations on the topics of health, insurance, and technology. M.B.B.S, MD, MBA – IIM- Ahmedabad.
Dr. Sukhampreet Kaur,
Clinical Content & Training
Healthcare innovation and quality consultant. Medical advisor with content development expertise. MD, MBA.
Dr. Himadri Bisht
Senior Project Associate
Dr. Himadri is a passionate public health advocate and leads various initiatives at Health Parliament and Digital Health Academy. Served on the jury of Global Challenge Lab 2021 organised by Imperial Enterprise Lab & Tsinghua University and serves on the committee of women's health guidelines.
Rajashree Menon
Advisor
Health and life science industry professional with expertise in communications and engagement.
Adrian Phillips,
Legal & Compliance
Adrian has an experience of about two decades in legal practice, and is a revered name in corporate and social sectors.
Pradip Modh,
Information Technology
An expert in web designing and hosting services
Khushal Shah
Finance & Compliance
Professional with a good standing in finance, compliance and M&A.
Pushkar Dua
Creative Lead
Pushkar Dua is a creative filmmaker. 5+ years of experience in marketing & video editing. Specializes in taking things from ideas to screens. Worked extensively in Education.
Tezasvi Chowdry
Project Associate
Holds a Master's degree in business administration and psychology. She has worked as an HR trainer and counselor in a nonprofit organization for more than 4years; a Member of Counselor Council of India, is a certified career counselor from Lifology and hold's various certifications on psychological assessments, techniques and therapies.
Dr. Neha Lakshman
Project Associate
A Graduate in Dental Surgery and a Postgraduate in Hospital and Health Management with a specialization in Health Management from IIHMR Delhi. She has interned under the National Health Mission, Jammu and Kashmir, and worked on a research project on the Health and Wellness Centres in Jammu. She has a keen interest in Public Health Research and Advocacy.